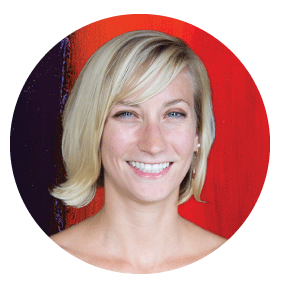 i'm courtney hilow, a senior graphic designer currently living and working in denver. i have a keen ability to adapt to any situation and produce clean, high-quality work in a variety of formats. i am known for my fast turnarounds, as i am inherently structured and organized. developing thoughtful, aesthetically pleasing graphics with the goal of capturing attention and making information easy for people to comprehend at a glance is what i strive for. i firmly believe that everyone judges a book by its cover. my goal is to have people be inspired enough to pick your "book" up off the shelf.
but enough with paragraphs. here is a list of additional information about me:
i have 5+ years of graphic design experience and have worked with a wide range of clients.
from planning to production – i can do it all.
my design approach is collaborative and client-centric.
the work i produce is egoless – i welcome critique and feedback on all designs to guarantee client satisfaction.
i'm a clear communicator.
because of my resourceful nature, i can often find low-cost solutions when working with smaller budgets.
i have never missed a deadline and am rarely over budget due to my exceptional project management skills.
i specialize in taking brand standards and rendering them in creative ways to maintain brand recognition while keeping things fresh across all channels.
i learn quickly and have the confidence that i can do anything with practice.
experience in accessible design is something i possess.
speaking of learning, i love it and am constantly studying new techniques and fields to allow for perpetual growth.

transforming top-level ideas into solid infographics that can be understood at a glance is another skill i possess.

art direction is something i provide junior designers with frequently.
my prepress files are immaculate. printers love me.

i have a clean, modern, and unique style. 

and finally, my positive and enthusiastic disposition make me enjoyable to work with!